When designing a class it is always hard to get started and come up with something original. SO why invent the wheel?
Here is the idea for my first card..... 'scraplifted' from a few blog posts.
You can find the original post on Jeanette Lynton's blog here...
PLUS with a little help from Jody Gustafson
here,
This is my design...
After the first class I taught in 2013, I learned to start out S..L..O...W...
So in this lesson, I am teaching the basic concepts ...
*Settings
*Portrait vs. Landscape
*Quantity
*Real Dial Size vs. "Cricut Size"...
We cut the card at 3 1/2" and it matched the envelope perfectly!
Then we cut the 3 hearts for the card at Real Dial Size of 1"....then we turned off "Real Dial" size and cut with "Cricut" size.... what a difference!
Here are pictures of the other 2 cards and the Valentine card Holder from the class
In this lesson, I am teaching the basic concepts ...
*Flip
*Repeat Last
*How to make the flower
The inspiration for this card came from Mandy Leahy's blog

here..
I mixed it up alittle and added the "love you"
In this lesson, I am teaching the basic concepts ...
*Sizing Images
*Repeat Last - we got this one!
*Faux Matting
This Valentine card holder is totally mine!
In this lesson, I am teaching the basic concepts ...
*Fit To Page
*Fit To Length
Here is a picture of the ladies finishing up the projects.
How can you receive these detailed directions FREE?!
Purchase the CTMH Z1790 Artiste cartridge
here
You will receive the cartridge with 3 coordinating stamp sets and matching Dimensional Elements and an Assembly Handbook.....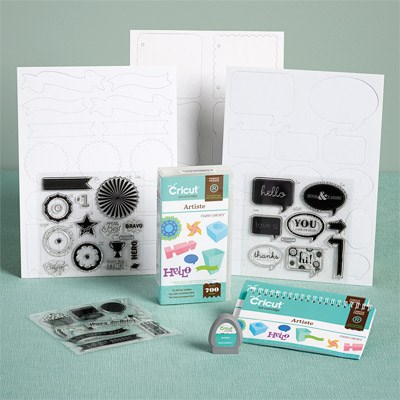 When you purchase the cartridge
I will email the pdf file to you! Plus you can purchase the S1401 Cross-Stitch Wishes for only $5.00 to stamp your designs for the Valentine Card Holder.
CTMH Consultants....If you are interested in purchasing the directions for the Cricut Expression machine, email me here...
Here is a snippet of the lesson...
The 12 page pdf file contains detailed directions for you to recreate on your own
.
with pictures and exact cutting directions. A great class to feature our cartridge as well as our cardstock and stamps.!